Advantages of Studying in Canada
Learn the advantages of studying in Canada with Fanshawe College this August 6, 2021 at 2:00 PM.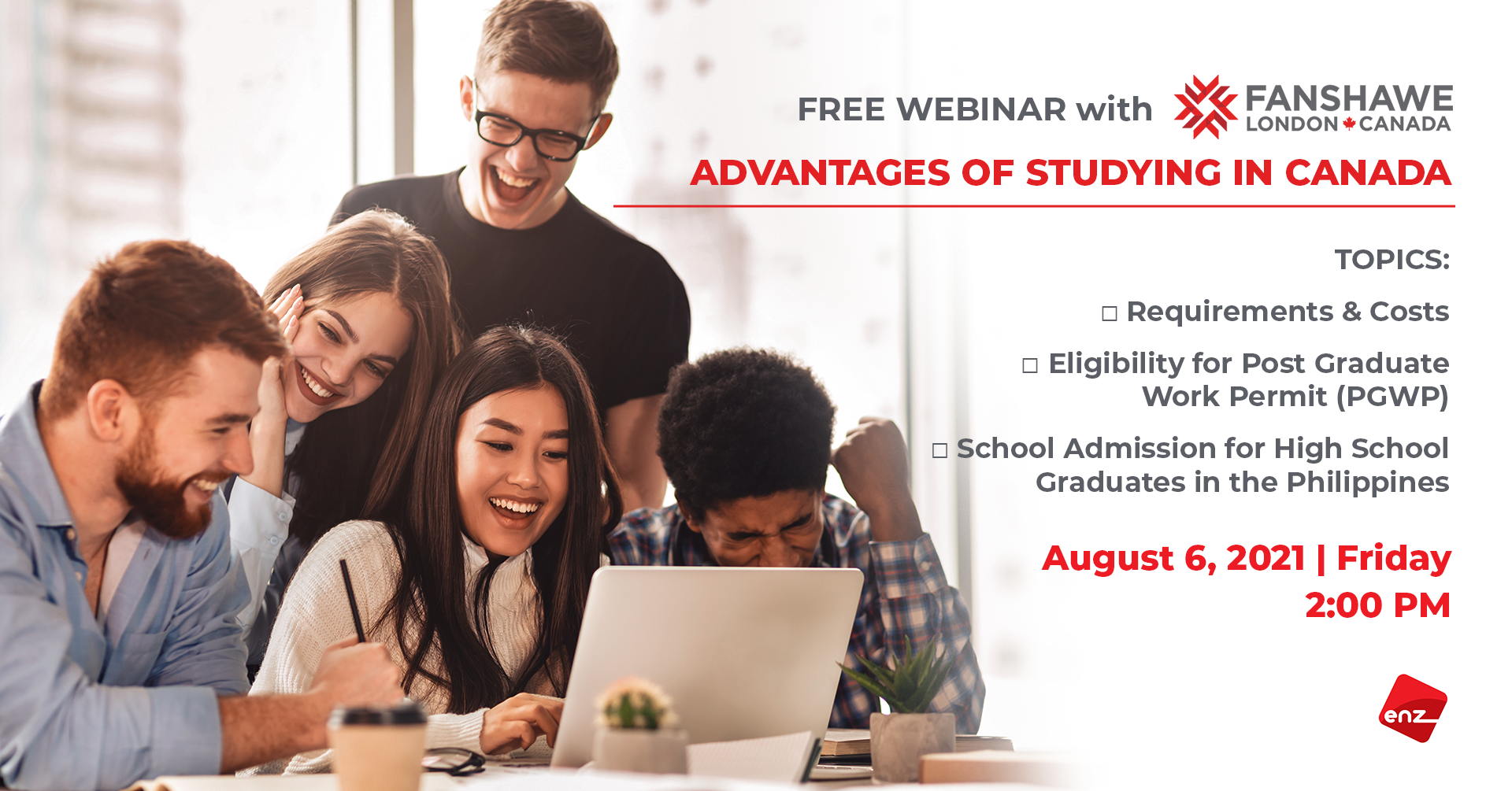 -Apply for your Study Permit even without taking the IELTS.
-Choose programs that will make you eligible to apply for the Post Graduate Work Permit (PGWP) after completion of studies.
Join us by registering through this link: https://tinyurl.com/webinarAug6
ENZ Student Guide