Available Scholarships at The University of South Australia
Published At: May 19, 2021
The University of South Australia is South Australia's #1 university for graduate careers and student satisfaction. It is the world's best young university and it is ranked 25th in the world's Top 50 under 50 years.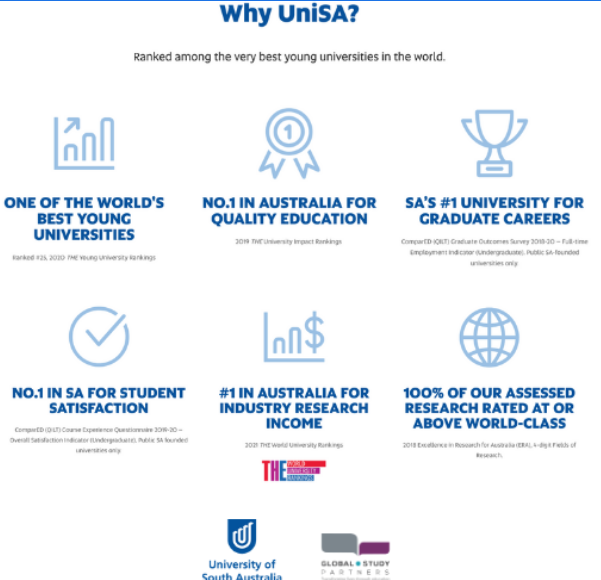 The university has launched new scholarships for 2021 to prospective international students.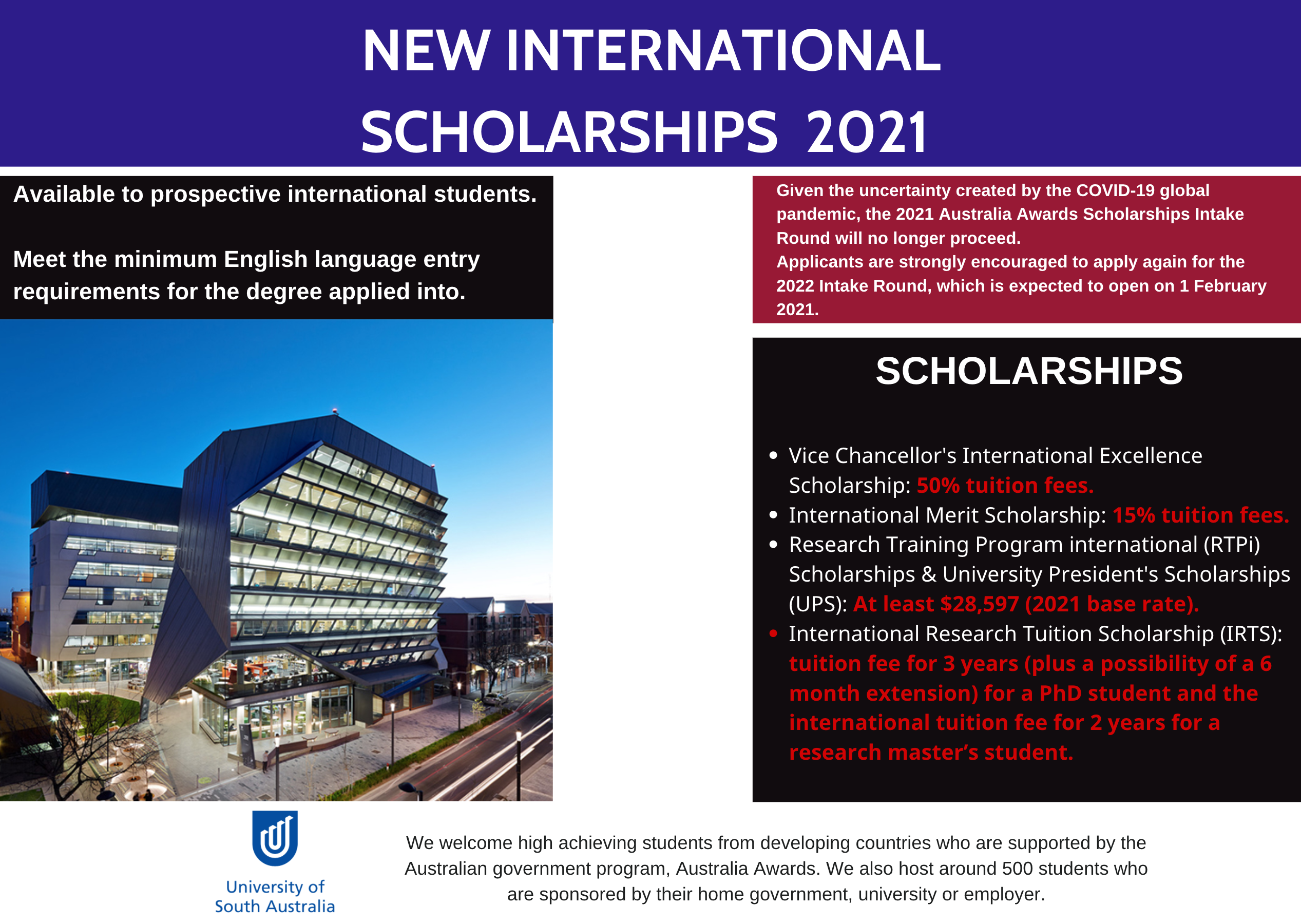 Vice Chancellor's International Excellence Scholarship
Amount: 50% reduction in student's contributions (tuition fees) p.a., for up to four years of full-time study.

International Merit Scholarship
Amount: 15% reduction in student's contributions (tuition fees) for the duration of chosen degree.
Research Training Program International (RTPi) & University President's Scholarships (UPS)
Amount: At least AUD 28,597.
International Research Tuition Scholarship (IRTS)
Amount: Tuition fee for three years (plus a possibility of 6 month extension) for a PhD student and the international tuition fee for two years for a research master's student.
For inquiries, schedule an appointment with us through this link: bit.ly/ENZAppointment to speak with one of our consultants.
#Australia #StudyInAustralia #GlobalStudyPartners #UniSA #UniversityofSouthAustralia #Nursing #ENZEducation #ENZConsultancy #StudyAbroadPh #YourFirstStepToSuccess
ENZ Student Guide