Great savings when you are IELTS-ready!
Published At: July 29, 2019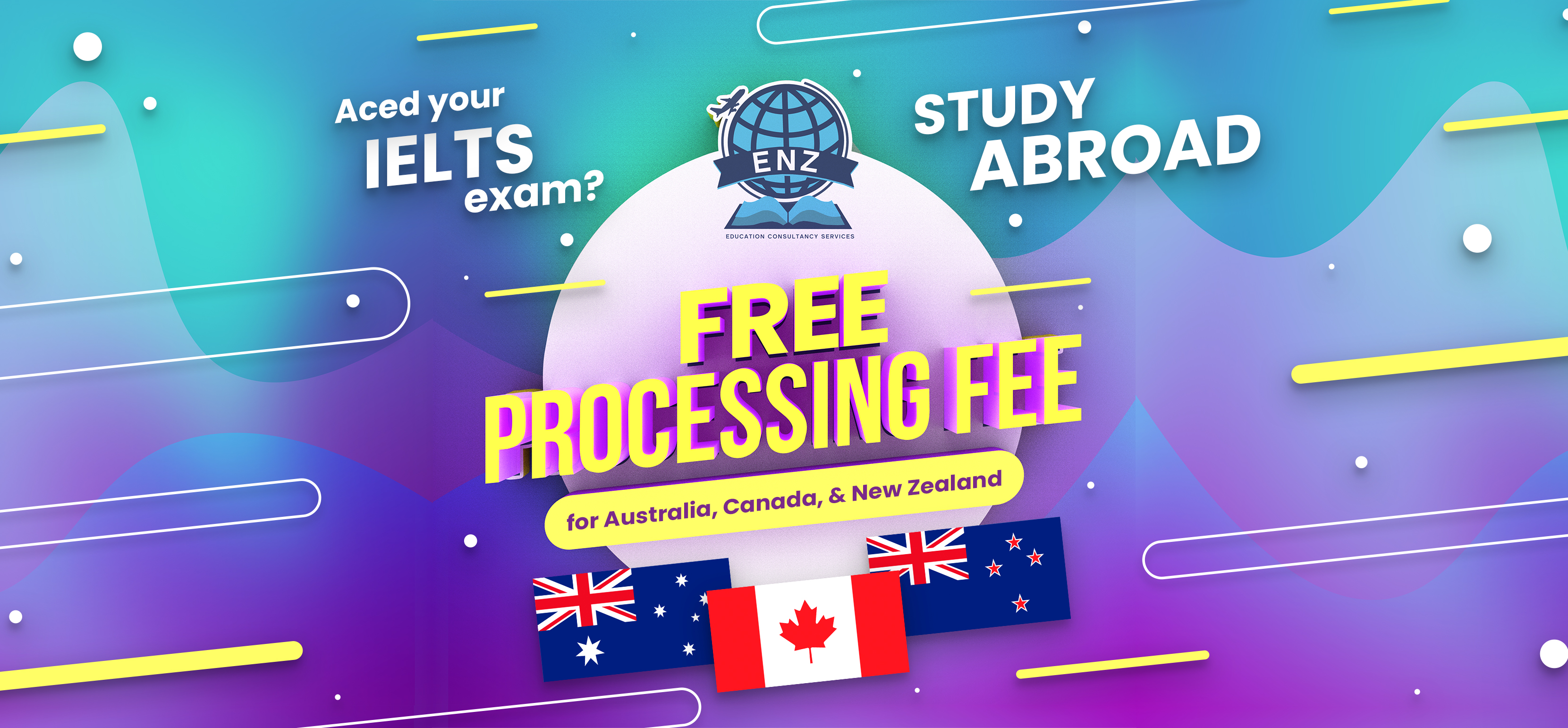 So you aced your IELTS exam. Where to next?

Masters?
Post-graduate Certificate?
Bachelors?
Vocational?

If your goal is to study further education in one of the English-speaking countries across the globe like Australia, New Zealand, or Canada, we at ENZ Education Consultancy Services are here to lend you a helping hand.

To give you a brief introduction about our consultancy firm, we have been in the industry since 2015 with locations in four major areas around the country - Laoag, Metro Vigan, Metro Manila, and Dumaguete. In our years of operation, we have sent hundreds of Filipinos abroad who are keen on chasing their dreams. In our fourth year, our mission is to help out more and AS A TREAT, we are waiving our fees when you choose to study Higher Education in Australia and any course that you wish to pursue in Canada or New Zealand. That's Php 50,000 to Php 80,000 savings for you!
Whether you intend to pursue Nursing, Project Management, Culinary Management, Digital Cinematography, or Aircraft Maintenance to name a few, you'll surely find the best study options which will fit you just right with specialized courses being offered by our partner schools in cities across Australia, New Zealand, and Canada.

With your IELTS exam results, you hold the key to a bright future ahead of you.

If you still can't decide which way to go next, our counselors will gladly show you the way.
Take your first step to success by sending your resume at
canada@enzconsultancy.com
australia@enzconsultancy.com
newzealand@enzconsultancy.com
for a FREE initial assessment!

We can't wait to work with you soon!
ENZ Student Guide