Capital
Ottawa
Founded
1867
Area
9.985 Million KM
population
25 Million
Welcome to Canada
Multiculturalism, low violence and crime rates, abundant natural resources, and out-of-the-ordinary scenery. These are just a few of the reasons why Canada is one of the top destinations for international students and tourists from around the world. Aside from having balanced politics where everyone has their own voice, Canada is known for its people where peace, kindness, and acceptance are ingrained at birth. Not to mention their addiction to maple syrup and hockey.
Top 6 Student Cities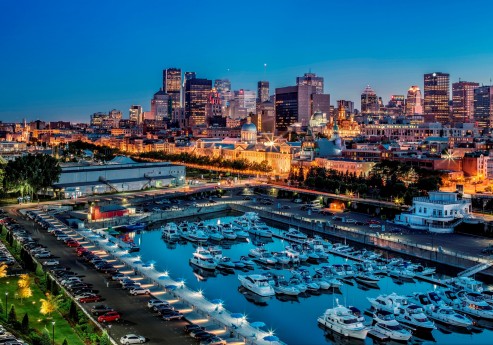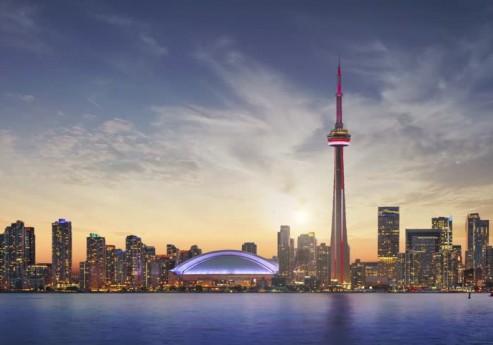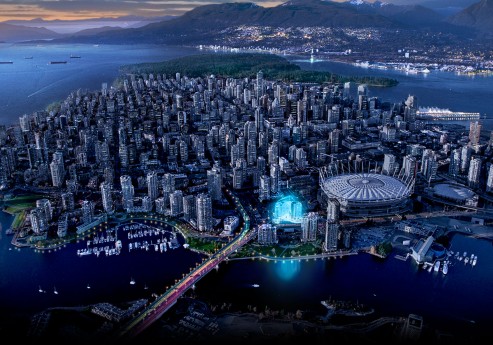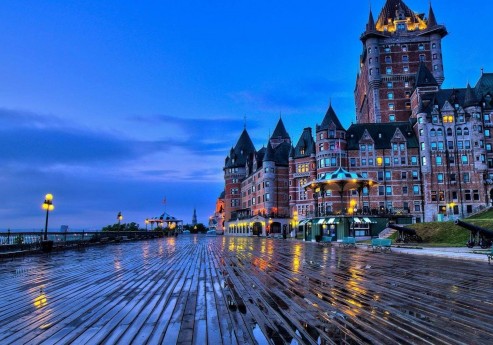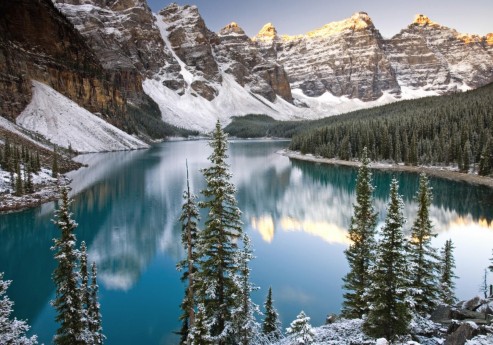 Why Canada?
Canada consistently ranks as one of the best countries in the world—and is currently the #1 best country for quality of life. Study in Canada, and you'll receive an internationally recognized education from some of the top educators and academics in the world.
What are the benefits for international students studying in Canada? Many! Whether you choose to study in one of our large, vibrant cities or settle on a small campus in a warm, welcoming community, your experience will be one that will shape your life. It may lead to a career and a future in Canada, or better career prospects at home. At the very least, it will give you access to our four beautiful seasons, wide-open spaces, abundant wildlife, multicultural diversity, clean environment and incredible quality of life.
You'll learn with the best and brightest
Canada is recognized worldwide for our outstanding quality of education—from elementary school to post-secondary studies. Their educators are highly trained and bring diverse perspectives to the classroom. At the university level, 2 out of every 5 academics hold at least one international degree. And we have 11 of the top 250 universities worldwide.
They'll welcome you with open arms
They're proud to say that the 'warm and friendly' stereotype about Canadians is true. When you go to Canada, you'll find a welcoming country with a unique Canadian culture that embraces diversity. From urban centers to small towns, Canada is considered one of the safest countries in the world for international students.
Quality of life ranks highest in the world
If you're looking for the high life, they have it. Canadians and international students in Canada enjoy a high standard of living. It's a great place to live and work. In fact, they rank #1 in the world when it comes to quality of life. According to the World University Rankings, they also have 5 of the top 100 best student cities in the world!
They'll set you on the path to a promising future
They like to study too. In fact, they've researched graduate outcomes for our students—both domestic and international—for years. And you know what they've learned? Canadian college and university students graduate with a strong earning potential. That's because they position them (and you) for a successful future and rewarding careers. In the last decade alone, Canada created 1.6 million new jobs for graduates.
The cost to study and live there is affordable
Canada is known for having some of the lowest university tuition fees among English-speaking countries. Whatever your budget may be, you'll find something just right for you in our diverse range of education options. Research the cost of post-secondary programs and living expenses in the city or town of your choice so you can prepare your budget.
They'll offer you an experience like no other
Adventure awaits you in Canada! One of the greatest things about studying in Canada is the opportunity to experience a climate, culture and way of life that is beyond compare. From seeing the vibrant colours of our autumn leaves to the soft sounds of snowshoeing through the forest, each season and place has so much to offer.
Entry Requirements
You need these documents to apply for a study permit:
Proof of acceptance
Proof of identity
Proof of financial support

Depending on your case you may also need:
Letter of explanation
Certificat d'acceptation du Québec (CAQ)
Custodian declaration (minors only)
Other documents
Source:
Cost of Living
Accomodation
Average monthly rent in different states of Canada
Ontario - CAD 800-1000
British Columbia – CAD 1500 - 2000
Quebec - CAD 800-1300
Alberta - CAD 950-1300
Nova Scotia - CAD 500-750
Saskatchewan - CAD 500-700
Manitoba - CAD 700-1000
New Brunswick - CAD 650-1100
Newfoundland and Labrador - CAD 735-905
Prince Edward Island - CAD 550-750
* The monthly rents indicated above are tentative. The prices can change as per the inflation/deflation rates in the area
Food
On an average, a student spends about CAD 1500-3000 per annum on food, considering the evident fluctuations of nutrition costs.
Travelling
A monthly commute pass ranges from CAD 80-110 and there are various special discounts provided specifically to international students.
Books and other Study Material
An individual student spends about CAD 1000-2000 per annum on books and other educational material. This cost can reduce if the student opts for cost-effective study methods like the university library, online PDFs, eBooks, etc.
Clothing and Miscellaneous Expenses
About CAD 1000-2000 per annum is often spent by international students on miscellaneous expenses and should be considered if the precise living cost in Canada is to be calculated.
Source:
https://www.buddy4study.com/article/cost-of-living-in-canada
Working while you study
You can gain valuable work experience and supplement your spending allowance with part-time student jobs for international students.
While you must supply sufficient evidence that you can pay for your tuition and living expenses before you arrive in Canada, there are a number of work permit programs for international students and their spouses/common law partners that make working in Canada possible.
Working in Canada can go a long way towards helping you establish business contacts for the future and can even help you immigrate after graduation.
Jobs for International Students in Canada
On-campus Jobs
As an international student, you are able to work on campus without a work permit while completing your studies if:
You have a valid study permit.
You are a full-time student at a post-secondary public school (college or university, or CEGEP in Quebec), or at a private college-level school in Quebec that operates under the same rules as public schools and is at least 50% funded by government grants, or at a Canadian private school that can legally award degrees under provincial law.
You have a Social Insurance Number.

Off-Campus Jobs
As an international student, you are able to work off-campus without a work permit while completing your studies if:
You have a valid study permit;
You are a full-time student in a designated learning institution (a post-secondary program, or in Quebec at a vocational program at the secondary level as well);
Your study program is academic, vocational or professional, it lasts at least six months and leads to a degree, diploma or certificate.
You are only working up to maximum 20 hours per week during regular academic sessions, and full time during scheduled breaks (for example, winter and summer holidays or spring break).
Certain study programs include work requirements such as co-op or internships. In such cases, a work permit is required in order for the foreign student to be able to complete the work.

Source:
https://www.immigration.ca/work-while-you-study
ENZ Student Guide