Capital
Wellington
Founded
1856
Area
268, 021 Million KM2
population
5.05 Million
Welcome to New Zealand
If you're looking for a study abroad experience that meets your academic needs, guarantees a life-changing experience, and gets you up close with nature like never before, New Zealand is the right choice for you. New Zealand is one of the safest and most beautiful countries in the world. With excellent study opportunities and world-class education, it has become one of the most attractive destinations for international students. Due to its low cost of living and exclusive facilities, large number of international students choose to study in New Zealand every year.
Top 6 Student Cities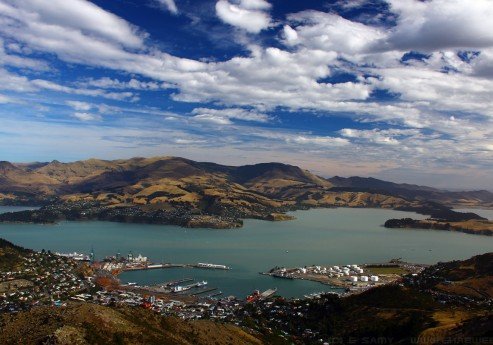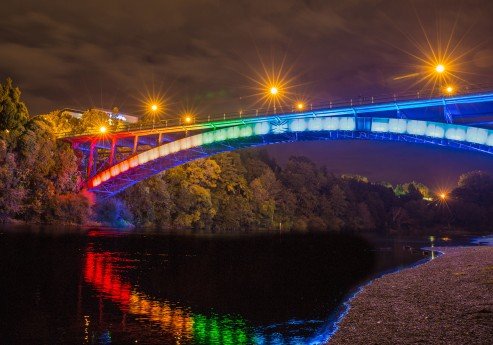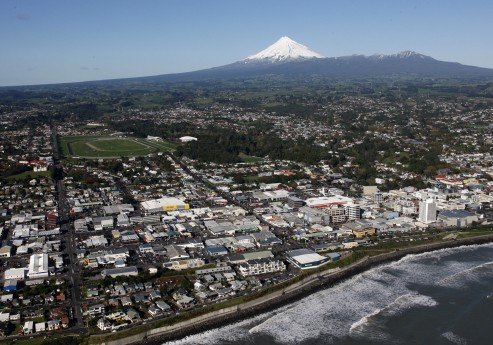 Why New Zealand?
1. The people
Kiwis are some of the most amazing, loving, and welcoming people that you will ever meet. If you are a stranger, a native New Zealander is going to treat you like you are a friend. They are used to meeting new people, first because they travel a lot themselves, and also because a lot of people come to visit New Zealand as well. The culture on the islands is quite laid back and easy going, as well. So you're not going to feel tense like you would if you went to a large city like London or New York City to study. There are just over 4 million people who reside on the country, and it is one of the safest places to live in the world. Another cool thing about the people is that there are so many different kinds of people. For being such a small country, the diversity is greater than you see in many European countries.
2. The stability
Some people say that, because the country is in a small corner of the world that doesn't really get bothered by anyone, that New Zealand seems to be secluded from the rest of the world. This isn't true at all. As mentioned above, the people are really welcoming to outsiders. But, it can also be a great thing! The economy is actually incredibly stable, the cost of living is low, and the government is more stable (and less argumentative) than the governments that you will see in other countries. This is probably the reason that immigration is embraced, which we will talk about more in some of our later points.
3. The Weather
Nothing can get better than the weather in New Zealand. The winters are mild, with temperatures around 10ºC (50ºF) and slightly wet. In higher altitudes, you will see snow, but it's not common in lower altitudes. In the summers, the climate is warm and dry with temperatures around 25ºC (77ºF). As you would expect in the southern hemisphere, the summer lasts from December to February; winter lasts from June to August. Spring and fall are similar, with cooler temperatures and little rain.
4. The educational system

This is the number one reason to go anywhere for school, but New Zealand is amazing for their educational system. First, the tuition is some of the lowest in the world. You get a British-based education (due to their British influences) for a percentage of the cost. The degrees are recognized around the world as being up-to-date and practical. You will get a high quality, hands on education that you deserve. The New Zealand even goes so far as to checking each and every course, program, and certificate for quality so that they can be recognized around the world as high-quality education. Not only that, but the support services for international students are among the best in the world. They have a lot of expertise and experience in helping international students so that they can succeed in their programs.
5. Never run out of things to do

This is an amazing opportunity for anyone who looks for adventure. In New Zealand, there are literally thousands of things to do. Do you like to hike? There are plenty of mountains for you to explore. Do you enjoy being a beach bum? Then you get to enjoy the beaches throughout the year. Want some excitement? There are always new things to do . The scenery is different depending on where you go; you could drive an hour and have a completely different geography. We'll look at this more in our sports and recreation section.
6. Work opportunities

There are plenty of work opportunities available for international students. On a student visa, you are allowed to work up to 20 hours a week through the semester; during vacations you can work up to 40 hours. So, instead of having to worry about finances, you get to supplement your education with income. You may even be able to nab internships and other practical work. The international studies office at your university can help you find a job to sustain you during your time in New Zealand. Another great thing is that you can get a permit at the end of your degree program and work for 12 months in the country under a special "work permit" that is alongside your student visa, which is what we'll look at closer in the last point.
7. Ease of visa acquisition and residency

The visa acquisition process is incredibly simple, and unlike many other countries, you will not be rejected right away. You get to talk to people and tell them your side of the story if there is something that may prevent you from getting a visa to come into the country. If you can explain why you've decided to go down there and your international studies program helps you to create a Statement of Purpose (a statement you give to the visa officer to tell them why you are coming to New Zealand to study), you will usually get a visa. The country is welcome to immigration, more so than almost any other country in the world. The last advantage is that, after you graduate, as mentioned above, you can work in the country for up to a year. If the job you are working at is related to the degree that you received, you can actually apply to get permanent residency, which you will most likely get within 6 months of your application.
Source:
http://www.education-newzealand.org
Entry Requirements
An offer of place from an approved education provider
Evidence that you have enough money to pay your tuition fees
Your passport and acceptable passport-style photo(s)
Proof of funds – $15,000 per year, to cover your living expenses
A copy of your air ticket home, or proof that you have enough money to buy one
An accommodation guarantee, if you're under 18
Your visa application fee
You may also be asked to provide a medical certificate and chest x-ray, and a police certificate.
Source:
https://www.studyinnewzealand.govt.nz/

Cost of Living
Living costs will depend on your lifestyle and which part of the country you live in. Some costs vary by region. For example, you may need to travel more in the main centres, and transport costs may be more expensive than in your home country.
Accommodation - Choose from halls of residence, home stays or flats. Accommodation costs vary widely by region: the national median weekly rent for a three to four-bedroom house in October 2016 was $440, or $510 in Auckland.
Entertainment - Explore New Zealand's stunning beaches, mountains, forests and lakes for free. Other free or cheap entertainment options include live music, festivals, outdoor movies, parks, gardens, museums and galleries. Many tertiary education institutions offer discount cards for students.

Food - The University of Otago's estimated weekly food costs for a basic healthy diet for an adult man in 2016 were: Auckland $64, Wellington $64, Christchurch $63, and Dunedin $65. Prices vary depending on where you choose to shop.

Transport - All New Zealand cities and most towns have buses, and some areas offer cheaper bus fares for students. Auckland and Wellington have train services to outer suburbs. Fuel prices are monitored by Petrolwatch.

Phone and Internet - Choose from monthly account plans or pre-paid plans for mobile phones. A pre-paid plan that includes calling, texting and data starts at about $19. Free Wi-Fi is available in central Auckland, Wellington, Rotorua and Dunedin.
Source:
https://www.studyinnewzealand.govt.nz
Working while you study
Benefits of part time work
Working while studying can be a good way to gain New Zealand work experience and help support you while you're studying abroad.
Gaining experience of a New Zealand workplace also helps you develop skills such as communication, teamwork, timekeeping, interpersonal skills and workplace-relevant English language skills.
Balance your work hours with your study obligations, so your academic performance isn't compromised, and remember that some scholarships set limits on the number of hours you can work.
Work Opportunities
New Zealand has a wide range of industries that offer part-time and casual work.
Some educational institutions also offer students part-time work teaching, tutoring or carrying out administration duties.
Paid internships are a way of gaining industry experience and networking with people in your field of study. Carrying out voluntary work in New Zealand can also be a great addition to your CV, giving you useful experience of the New Zealand workplace.
Finding Work
Student Job Search is an organization set up to help students find work and gain job experience.
Your educational institution may also offer students assistance to learn job-related skills such as writing CVs and preparing for an interview. Seasonal work can be a good way to earn extra money over the holidays and gain new skills.
If you have worked in your home country, it may be helpful to ask your employer for a written reference that you could show to a potential New Zealand employer.
Employment rights
International students have the same legal minimum rights and entitlements as anyone else working in New Zealand.
These include your right to be paid at least the minimum wage, paid annual and public holidays, and rest breaks.
If you have a Student Visa you may be able to work:
Up to 20 hours a week during term time
Full-time during scheduled holidays
If you are a Masters by research or PhD student, you may work full-time.
Source:
https://www.studyinnewzealand.govt.nz
Study Visa Options
Visa options for than 18 years old applicants who wants to study in New Zealand for less than 6 months:
Visitor visa – Depending on your plans, you can visit New Zealand for up to 9 months. You can come here if you want to come to New Zealand as a tourist, visit family and friends, or study a short course. You'll need enough money to support yourself and everyone included in your application during your stay.
Fee Paying Student Visa – You may be able to study full-time in New Zealand for up to 4 years and you may be able to work while you're studying.
Philippines Working Holiday Visa – This visa is for educated young citizens of the Republic of the Philippines who want to work or study while they holiday in New Zealand.
Exchange Student Visa – You can study full-time in New Zealand for up to 4 years in an approved student exchange scheme.
Foreign Government Supported Student Visa – If you have foreign government loan or scholarship, you can study full-time in New Zealand for up to 4 years.
Occupational Registration Visitor Visa – You can apply for this visa if you want to come to New Zealand to obtain New Zealand occupational registration. Or you're already in New Zealand, have applied for residence, and need more time to get your occupational registration.
Visa options for 18 years old or older applicants who wants to study in New Zealand for more than 6 months:
Fee Paying Student Visa – You may be able to study full-time in New Zealand for up to 4 years and you may be able to work while you're studying.
Exchange Student Visa – You can study full-time in New Zealand for up to 4 years in an approved student exchange scheme.
Foreign Government Supported Student Visa – If you have foreign government loan or scholarship, you can study full-time in New Zealand for up to 4 years.
Pathway Student Visa – You may be able to study up to 3 consecutive courses in New Zealand on a single student visa. You may be able to study up to 5 years, and work while you're studying.
Source:
https://www.studyinnewzealand.govt.nz
ENZ Student Guide